The Thomasville City Schools District will not be providing free school supplies and book bags for the 2023-2024 school year.

There are only six official stops for school buses during 2023 summer school in the Thomasville City Schools District. Times for morning and midday are written on the map.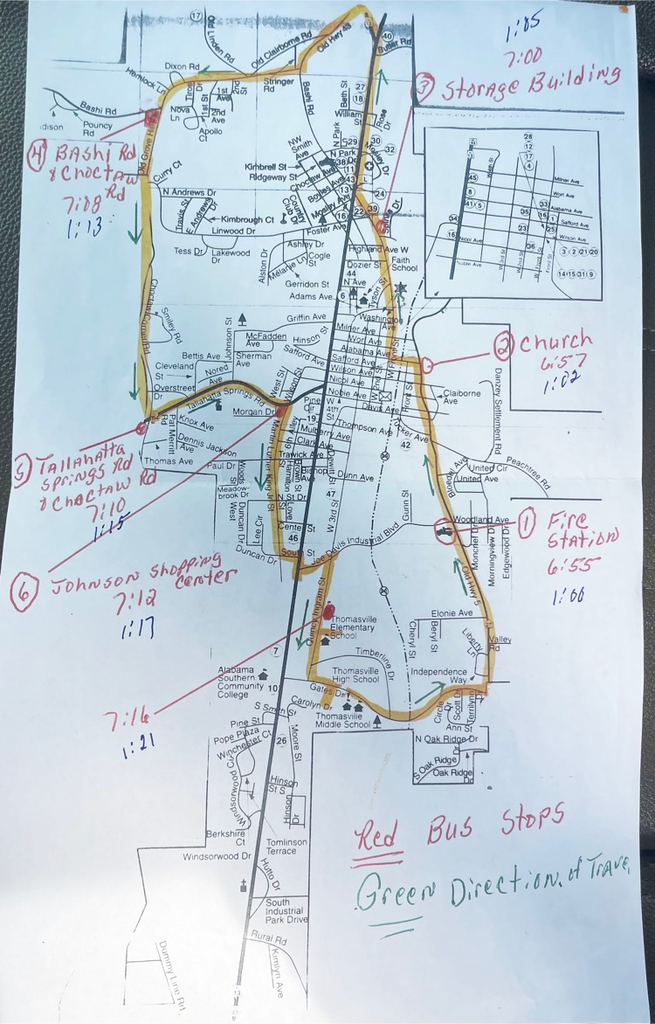 The Thomasville City Schools District is seeking substitute bus drivers.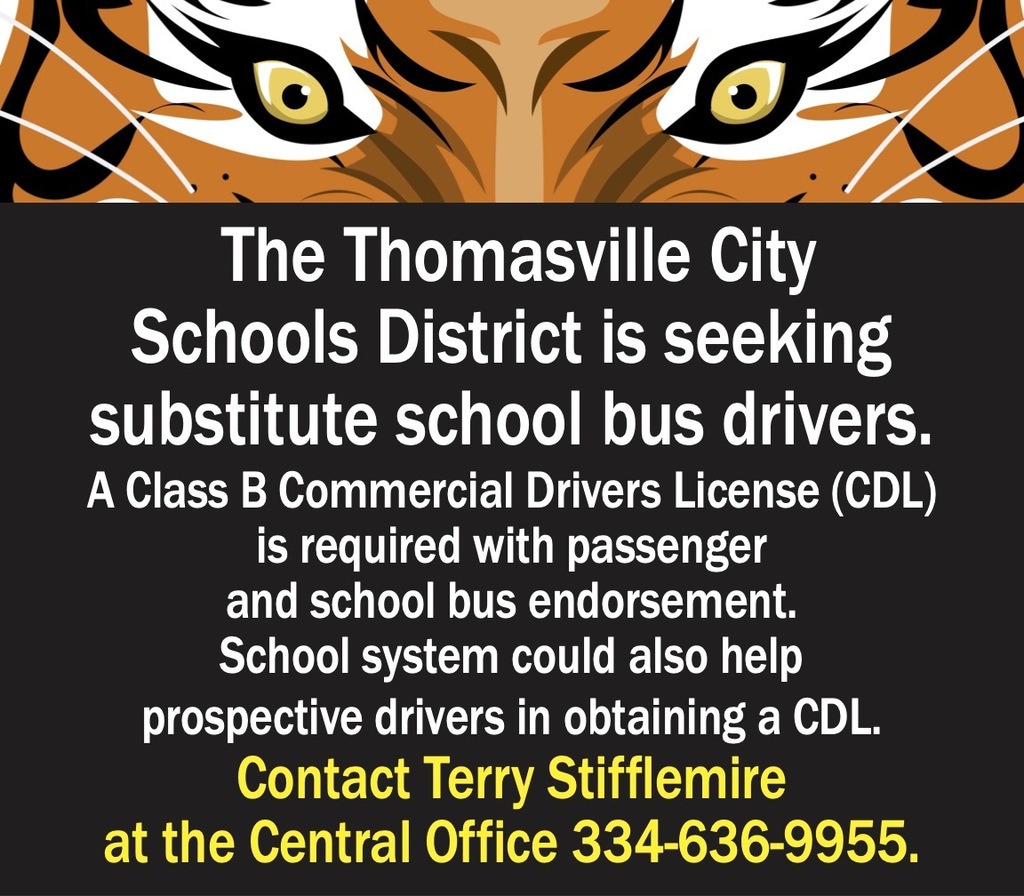 Summer exhibition baseball games on Friday, June 2 at the THS ball field: Thomasville vs WS Neal, 3 p.m.; WS Neal vs Sweet Water, 5 p.m.; Thomasville vs Sweet Water, 7 p.m. $2 cash admission and concessions available.

Dual Enrollment Orientation, 10 a.m. on July 29 at the Thomasville campus of Coastal Alabama Community College.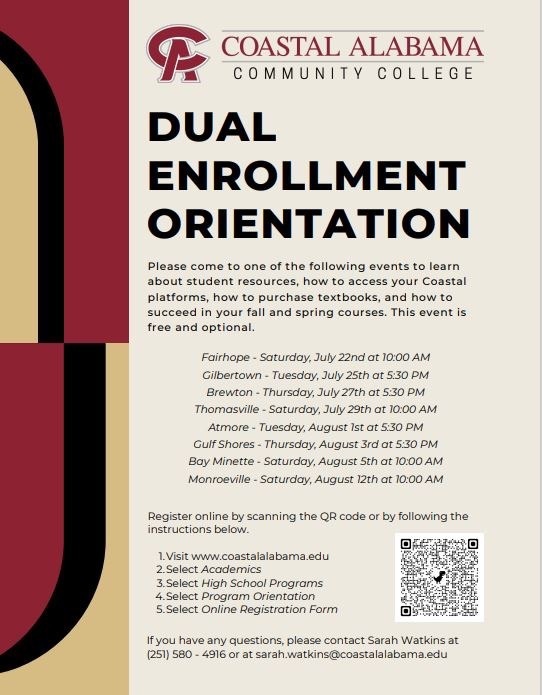 The THS cheerleaders for 2023-2024 are on their way today, May 31, to cheer camp at Auburn University. Thanks to Elizabeth Ledkins for the photo.



Summer Food Service Program We've saved a place for you. Sit down and eat with us at Break for a Plate, where Alabama's kids eat free – along with teens in our state – all summer while school is out. We have a table ready for you at a participating program site in your community. Just click on our Location Finder to see where your child or teen can continue to receive two free meals each day during the summer. We encourage you to take the opportunity to provide your child or teen with free summer meals through the USDA Summer Food Service Program.
https://www.breakforaplate.com/summer-participate/

Girls basketball rosters for 23-24 at TMS and THS have been released.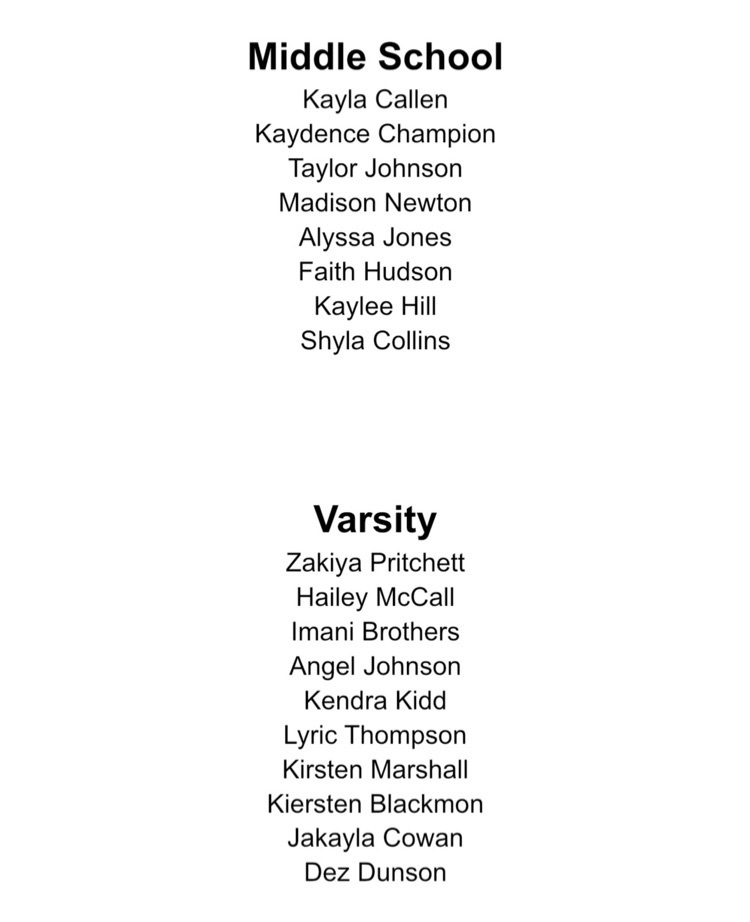 e THS volleyball team roster for 23-24 has been released.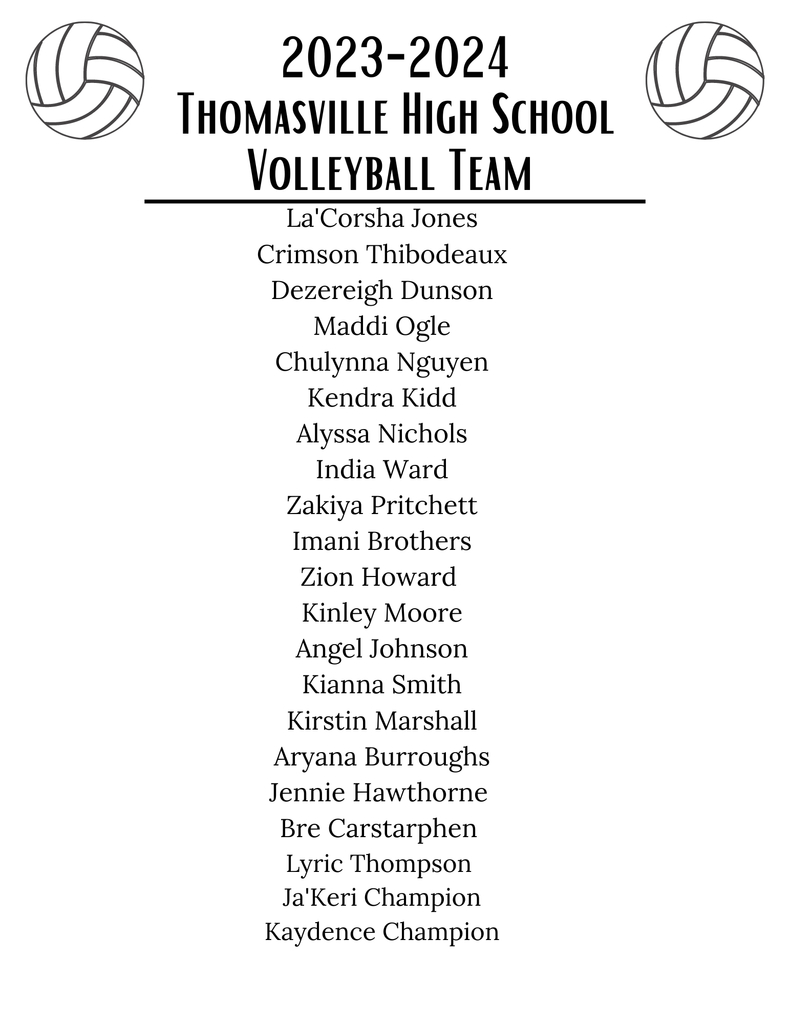 The 2023-24 THS Tigers boys basketball roster has been released.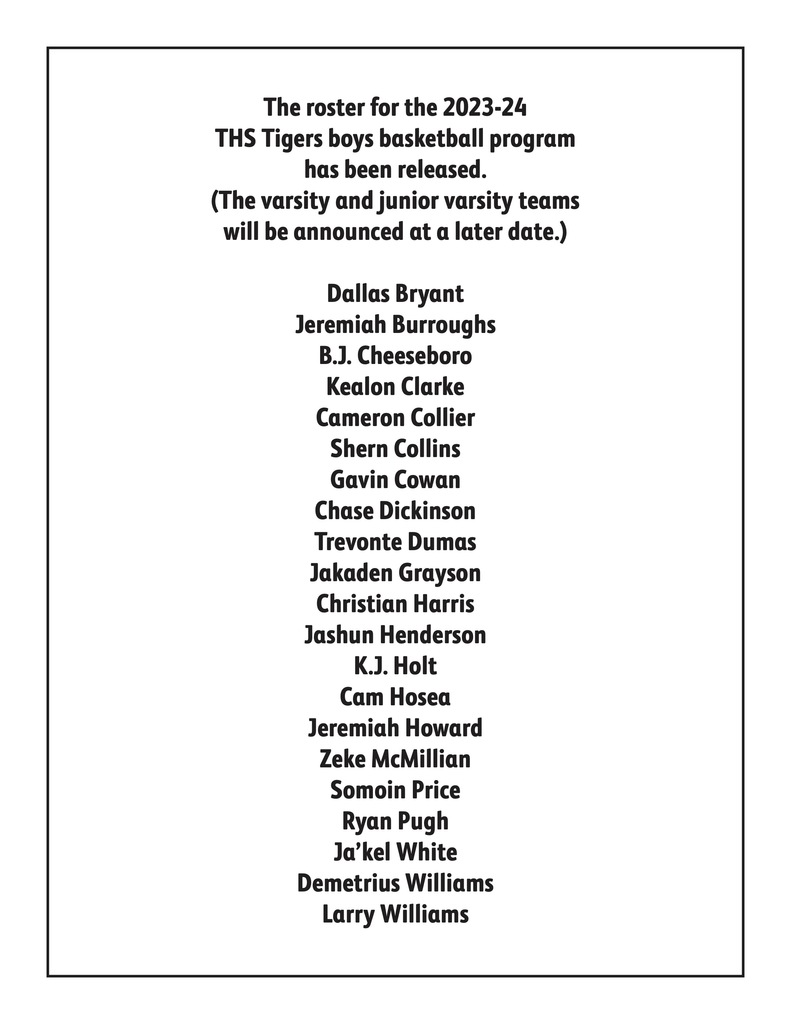 Marshall Pritchett (left), who is retiring from the Thomasville City Board of Education, was recognized for his 20 years of service May 23 at the school board meeting in the Thomasville High School library. He is pictured with Jim Davis, school board president.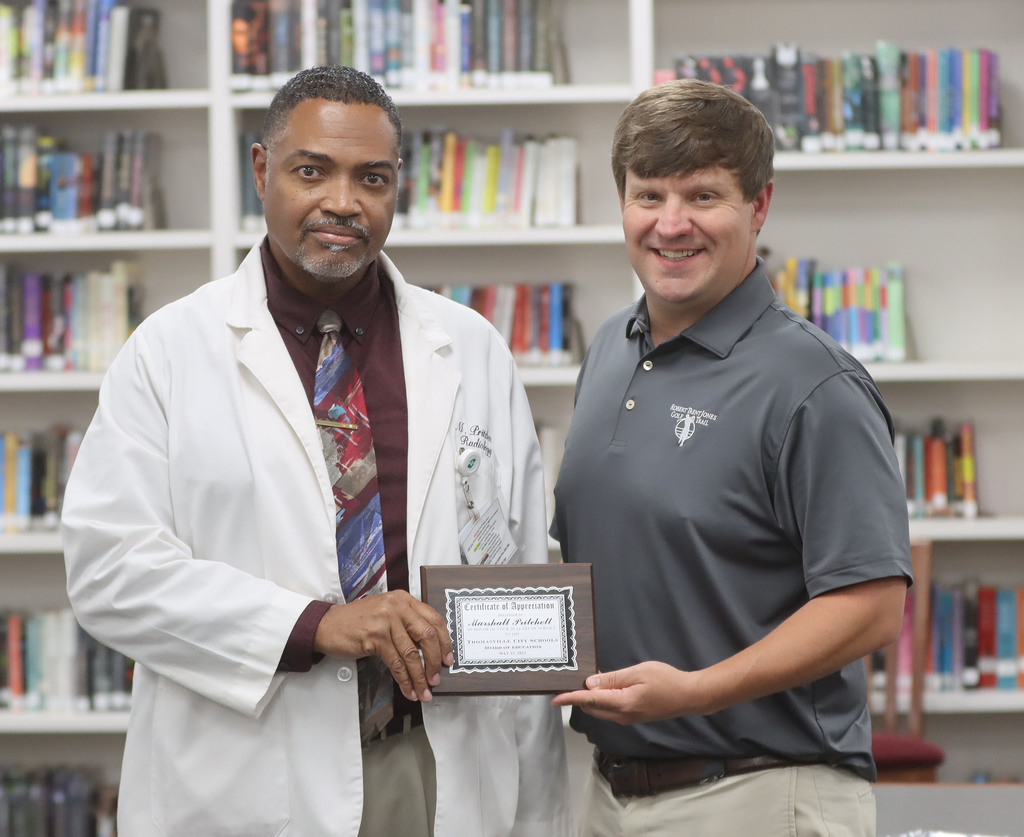 Summer School opportunities are available for all current Thomasville High School students only. If you are failing or have failed one or more of your classes this school year, you are eligible to attend Summer School. Summer classes will be offered at NO COST to current THS Students from 7:30 a.m. to 1 p.m. on Mondays through Thursdays this June. These courses will be offered for in-person learning on campus at Thomasville High School beginning Wednesday, June 7, and they will end Thursday, June 29. Please see the Registration form online or pick one up from the THS Office. Registration sheets must be completed and turned in to the THS office before beginning classes. Registration is currently open through June 8.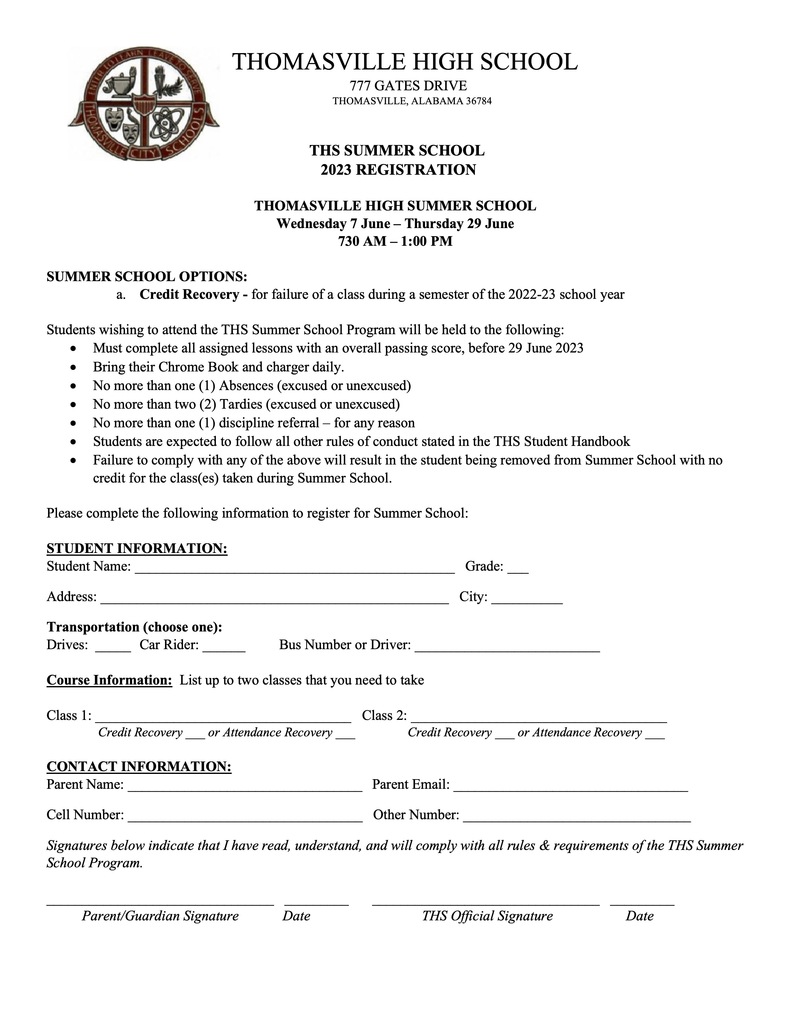 A revision of the school system Wellness Policy on Physical Activity and Nutrition was approved May 23 by the Thomasville City Board of Education.
https://5il.co/1v035

There will be tryouts for THS volleyball from 12:30 to 2:30 p.m. on Thursday, May 25 in the THS gym.

Early release on May 23-25.


The 2023 THS Softball Banquet will be held at 6 p.m. on Thursday, June 1 in the Thomasville Baptist Church Fellowship Hall.