The Work-Based Learning Program at Thomasville High School is pleased to announce that Mary Evelyn Norton (left) has been selected as the "Employee of the Week." Pictured with Mary Evelyn is Nichole Stinson, director of the Thomasville Public Library. We would like to express our appreciation to Mrs. Stinson for supporting our program. Mary Evelyn is enjoying this opportunity and doing a great job! This is her second year to be enrolled in the program and to work at the library.

Classes in the Thomasville City Schools District will resume Tuesday, Aug. 31 at Thomasville Middle School and Thomasville High School. The Thomasville Elementary School campus remains closed until Tuesday, Sept. 7 - with only remote and packet instruction. NOTE: there will be no classes in the school system on Monday, Sept. 6 due to the Labor Day holiday.

Children need healthy meals to learn. Thomasville City Schools offers healthy meals every school day. During this COVID-19 Pandemic, the P-EBT program has allowed children to receive benefits equal to the National School Lunch Program reimbursement rate, which is $6.82 per day for each eligible child. Children may continue to access meals from school while receiving P-EBT benefits. To gain P-EBT eligibility, households that experienced decreased income may apply for free or reduced-priced meals at the schools their children attend. Applications being accepted through Aug. 31. Email
ethornton@thomasvilleschools.org
for more info. Parent Reminder. Deadline for summer PEBT benefit online application submission is 3 pm, Aug. 31, 2021. Paper application submission deadline Aug. 30, 2021.

Due to school being canceled for the hurricane, the fifth and sixth grade band parent meeting scheduled for Monday evening is also canceled. We will reschedule at a later date.

There will be no classes in the Thomasville City Schools District Monday, Aug. 30 due to the threat of Hurricane Ida. There will also be no extracurricular activities Monday. School officials will assess the situation and will provide an update about Tuesday.

Numerous THS students organizations will meet at 9:04 a.m. on Wednesday, Sept. 1: SGA in Ms. Nichols' room; National Honor Society in Mrs. Dozier's room; and National Technical Honor Society and Future Business leaders of America in Mrs. Larrimore's room. Contact the sponsor for more info.

The next meeting of the THS PTO will be held at 5:30 p.m. on Wednesday, Sept. 15 in the school library.



The Thomasville City Schools District received a $5,000.00 grant Aug. 26 from State Senator Greg Albritton (District 22). In addition, Thomasville High School also received a $5,000.00 grant. Albritton (right) is pictured with Garth Moss, Thomasville city school superintendent.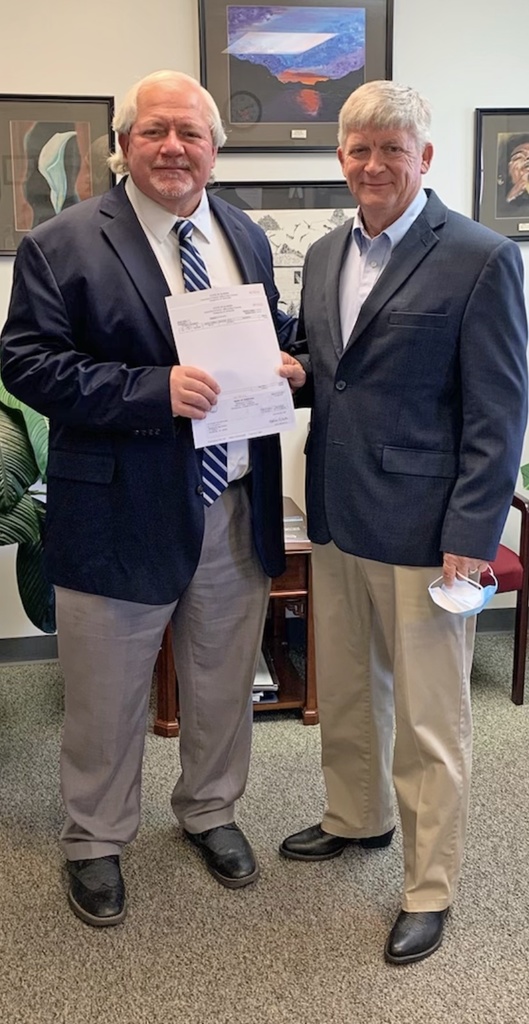 ATTENTION: the Thomasville High School junior varsity volleyball team will host Hillcrest-Tuscaloosa for a 2 out of 3 match at 4 p.m. in the THS gym. Following will be a varsity tri-match with THS, Sweet Water and Hillcrest-Tuscaloosa (2 out of 3). Hillcrest and Sweet Water will play at 5. Hillcrest will play Thomasville at 6. Thomasville will play Sweet Water at 7. Tickets available at goFAN.co.
https://gofan.co/app/events/378160?schoolId=AL11808
Masks and social distancing are mandatory.

ATTENTION - TMS parents - Tiger Care Slips: Middle school is a tough time for many students, but COVID is exacerbating so much of the stress on students and their families. We want to implement "Tiger Care" slips to help parents communicate to teachers that their family or child is experiencing difficulties that the student(s) may not communicate. Each TMS student will receive one of these Tiger Care slips displaying their homeroom teacher's name and email address. If your child is having any issues they are not yet comfortable talking about, simply email your student's name and the phrase "handle with care" to their homeroom teacher. When you send this to teachers, we at TMS know that your student needs extra patience and care that day. We're in this together, and we want to help in any way we can. #ItsNotMeItsWE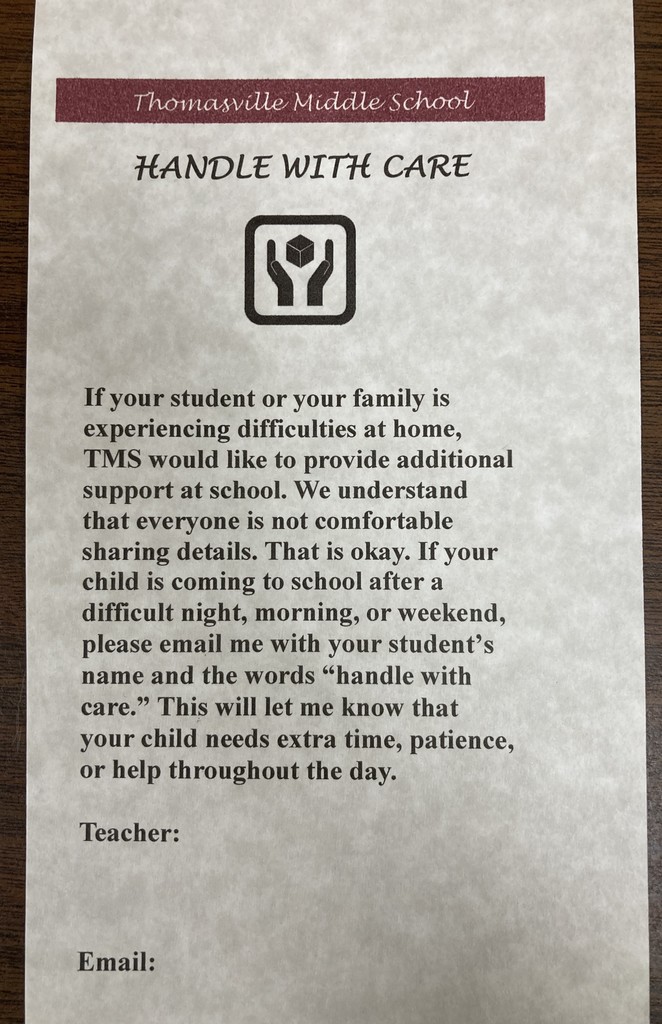 The Thomasville High School JV Lady Tigers volleyball team will participate Aug. 28 in a Satsuma-Saraland tournament. THS will begin pool play McGill-Toolen at 9 a.m. at Satsuma High School.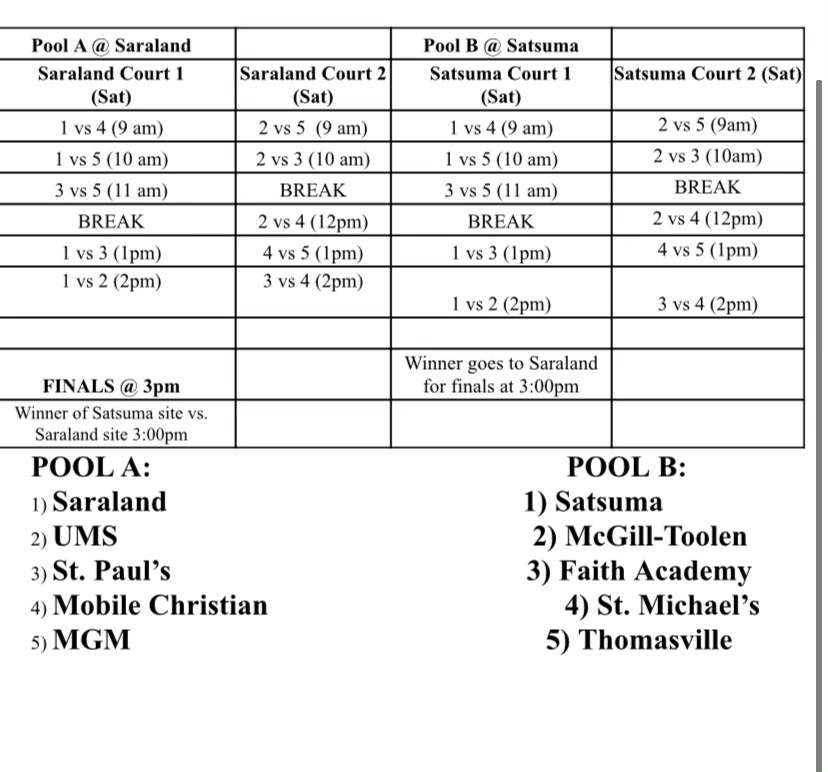 Students in the Thomasville City Schools District must keep their masks on while riding school buses.

The Title One meeting at TES, scheduled for Thursday, Aug. 26 (virtual), has been rescheduled for Tuesday, Sept. 14 at 5 p.m. in the school cafeteria. The TES PTO meeting will be at 4 p.m. on the same day.

School pictures for TES, TMS and THS have been cancelled for this week. They will be rescheduled. As of right now, senior portraits are still scheduled for Saturday, Aug. 28.

Remote learning attendance notice for all students in the Thomasville City Schools District.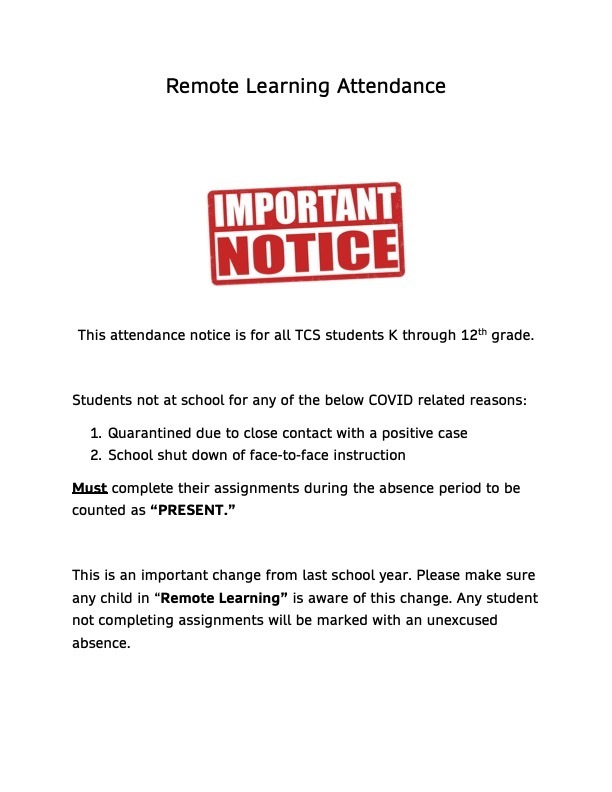 With the Thomasville Elementary School campus closed to students for two weeks due to COVID issues, Jamie Jones, TES custodian, continued his routine sanitizing spraying on Aug. 23.