ATTENTION: THS Work-Based Learning students and parents: if you are a student who will be enrolled in WBL (co-op), make plans to meet with Mrs. Larrimore on Friday, July 30. Hours are: 8 a.m. to noon and 1 to 3 p.m. Email
rlarrimore@thomasvilleschools.org
or call 334-636-9955, ext. 1013.

If you have not registered your child for classes for any grade at Thomasville Elementary School, it is very important that you pick up an enrollment packet and turn it back in by Wednesday, July 28. Otherwise, your child will not be able to start the first day of school on Aug. 10. The TES office will be open from 8 a.m. to 3 p.m. on July 26-28.

Parent / Booster Club Meeting - 7/27 We will have a parent and booster club meeting in the cafeteria Tuesday night, July 27 at 6:30 p.m. It is mandatory that each player have at least one parent or guardian be in attendance. We will be discussing the upcoming season along with expectations and role of the booster club. Parental and community involvement is vital to any successful program, so we look forward to seeing you there. I can't wait to get the season started. Go Tigers! -Coach Crager

The Head Start class at Thomasville Elementary School is currently full. However, you may still join the waitlist by applying at
www.grecs.org
.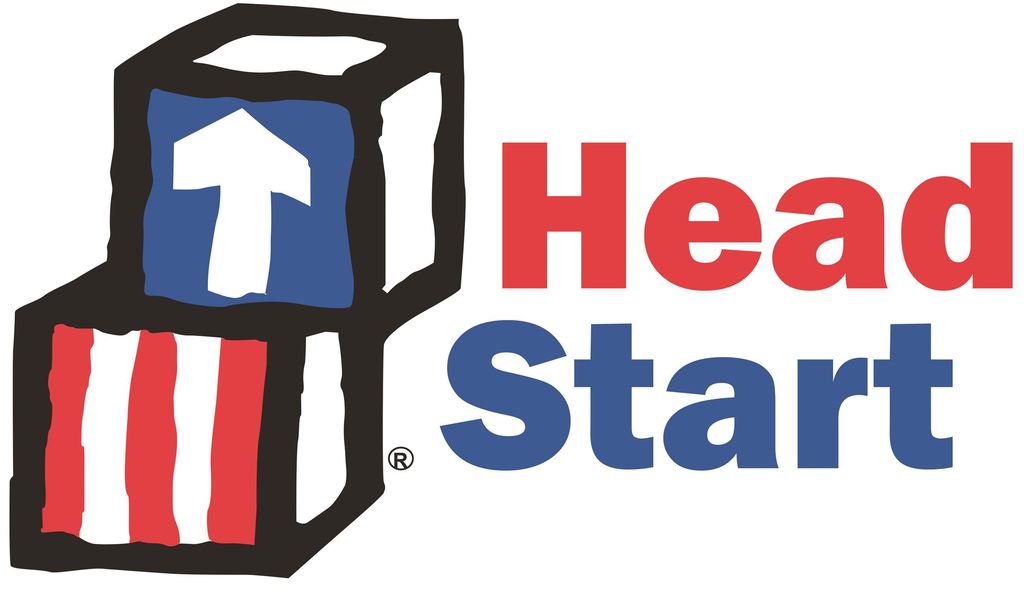 The schedule has been released to pickup Chromebook laptop computers. All Chromebooks are issued through the second floor technology room at TMS. Students of any grade level may pickup during any of the scheduled times. Also, fill out the laptop agreement form.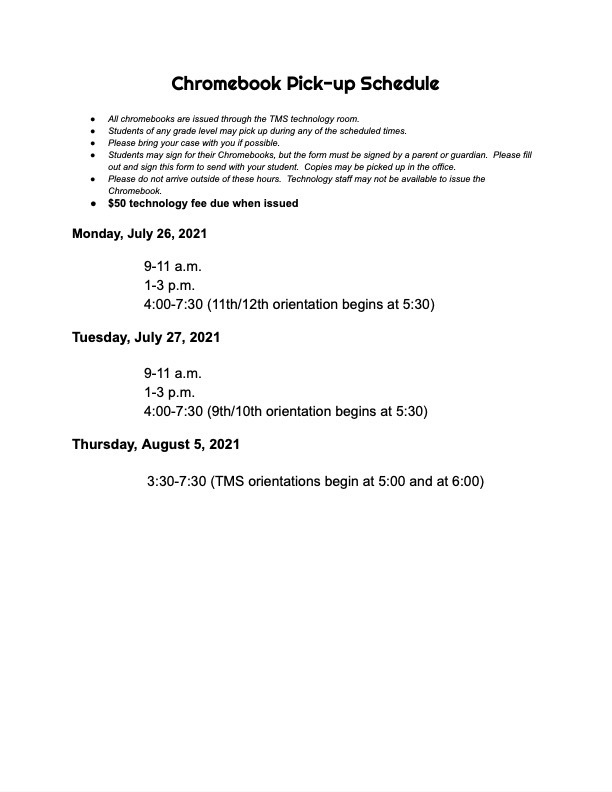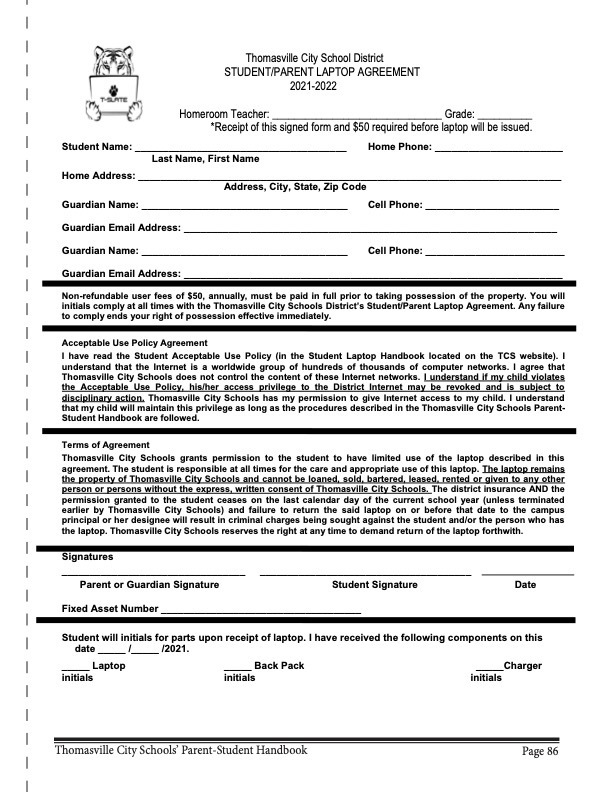 The Thomasville High School Lady Tigers varsity and junior varsity volleyball teams will host an exhibition tournament Thursday, July 29 in the THS gym.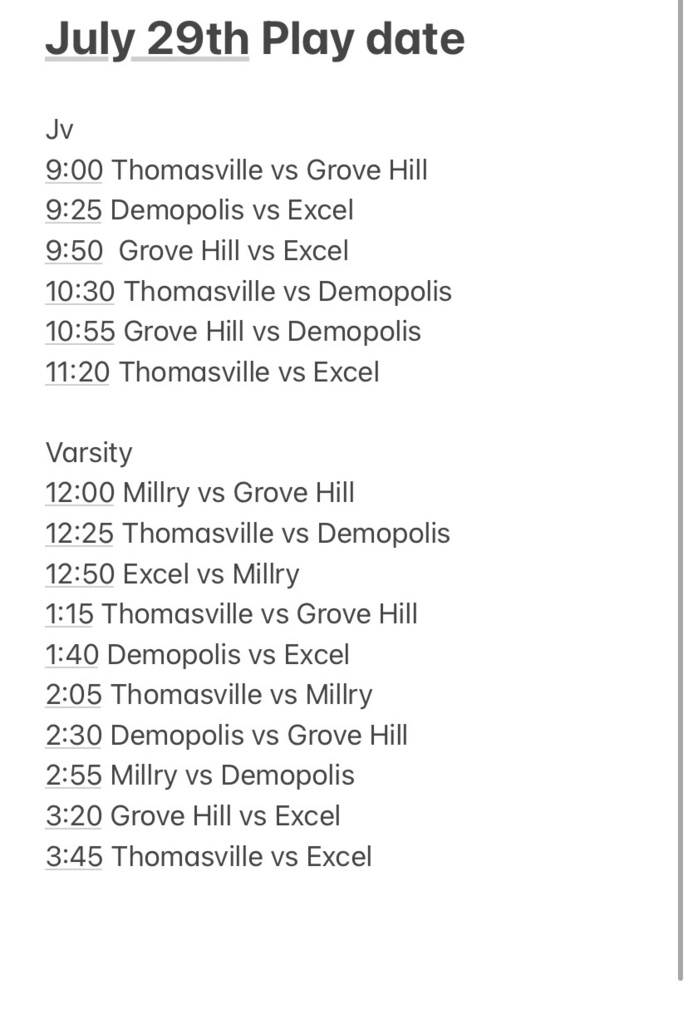 The Thomasville High School Lady Tigers varsity and junior varsity volleyball teams will travel Tuesday, July 27 to play in an exhibition tournament at Saraland High School.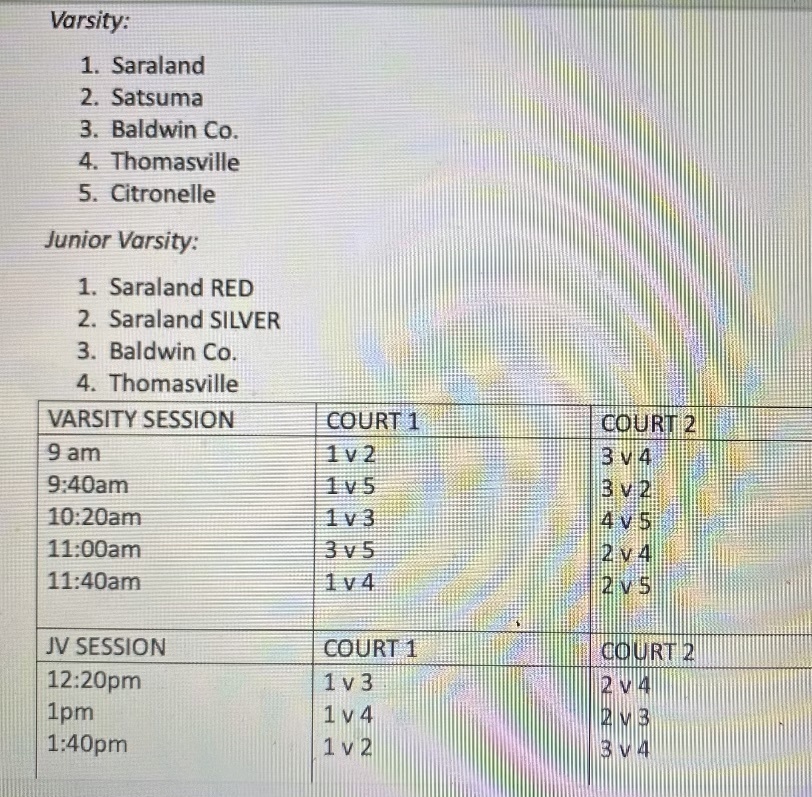 The Thomasville High School Lady Tigers varsity and junior varsity volleyball teams will participate Monday, July 26 in an exhibition tournament at Demopolis High School.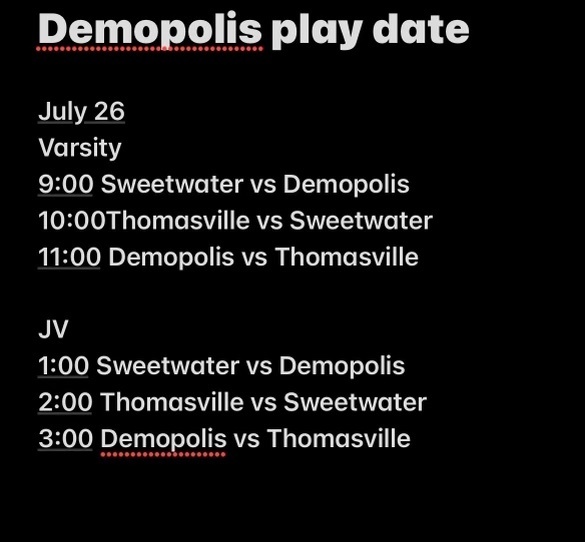 The official Thomasville Elementary School T-shirt for 2021-2022 will be available at all TES orientations: Aug. 4-6 and Aug. 9. The shirt is grey with maroon design. Regular and dri-fit is $14.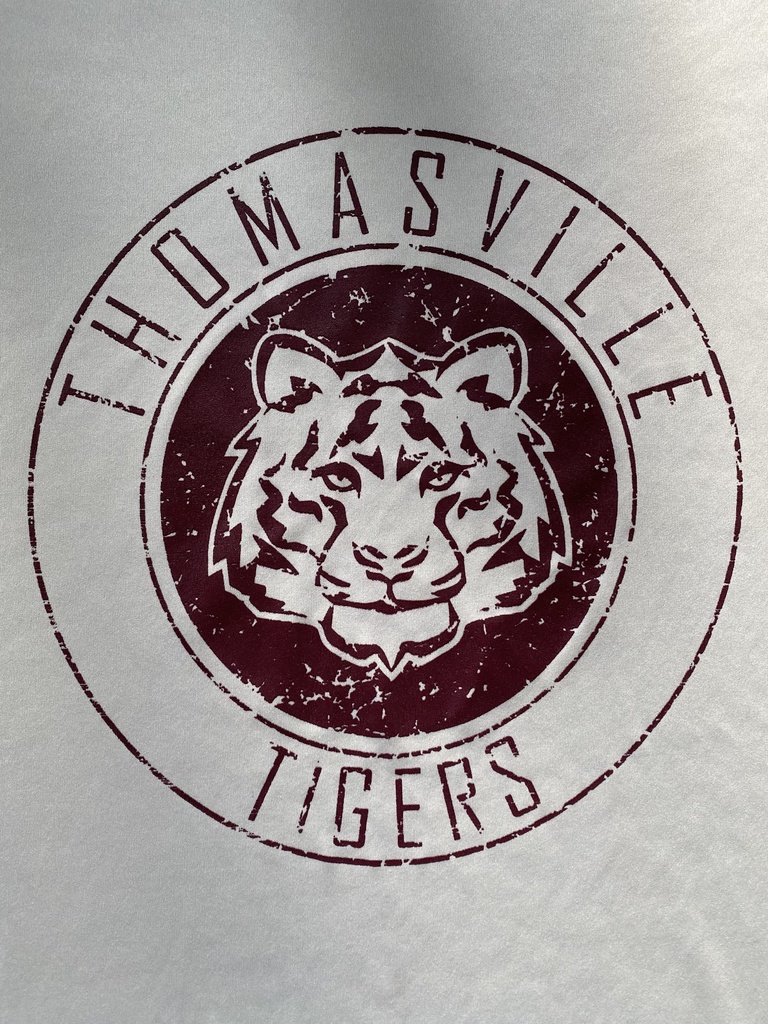 THS STUDENTS: you need to fill out these forms and bring them before getting your parking permits for 2021-2022. Download the forms here or come by the THS office to get the forms. You also need to bring in copies of your driver's license and insurance cards. It will be very busy in the THS office on permit days, and staff will not have time to make copies of your license and insurance forms. Senior parking permits - July 26, 9 to 11 a.m. Junior parking permits - July 26, 1 to 3 p.m. Sophomore parking permits - July 27, 9 to 11 a.m.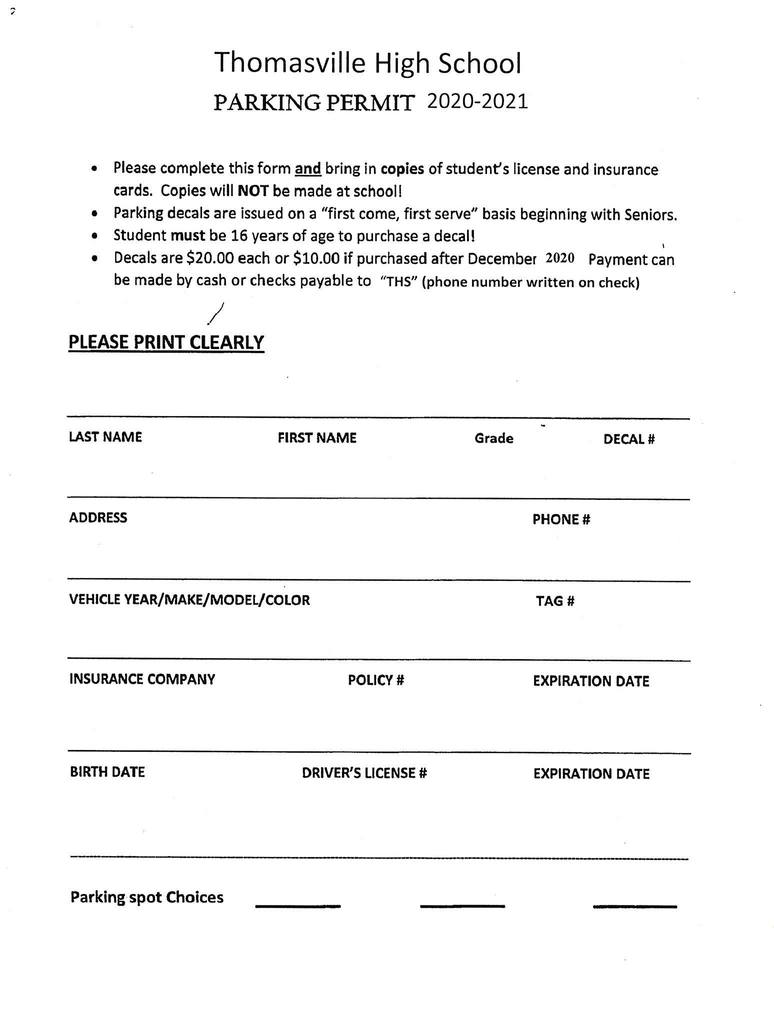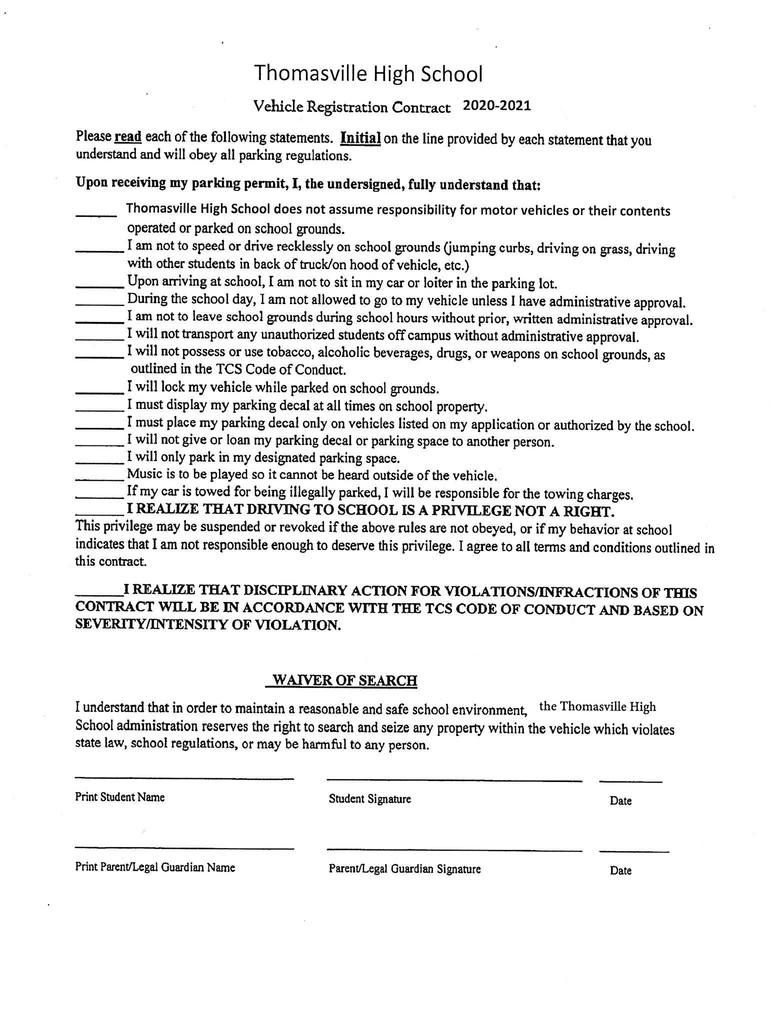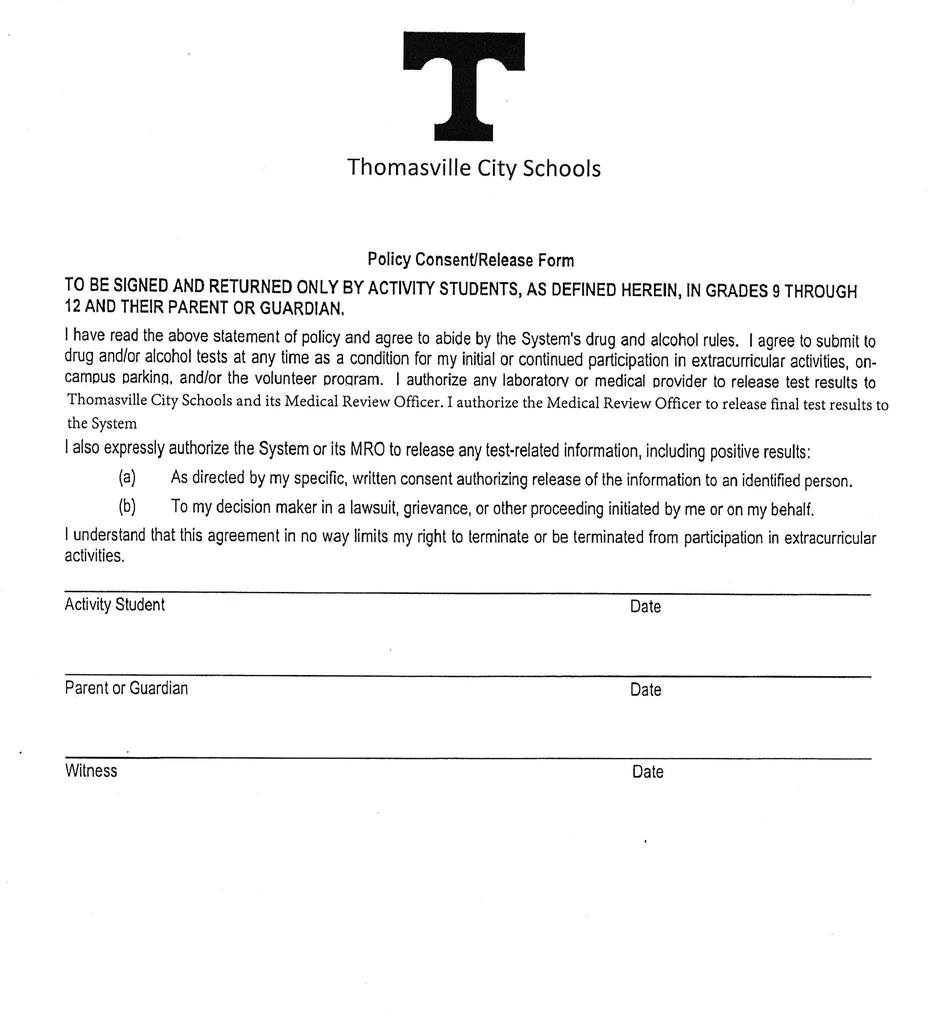 A THS Community Volleyball Tournament fundraiser will be held at noon on Saturday, July 24 in the THS gym. Each Lady Tigers team member will host a team of 6 - $10 per player. Two Pool Play games and single elimination games will begin at noon. Anyone interested in entering a team can contact Coach Snow (
asnow@thomasvilleschools.org
) or a THS team member.

Signups for the 2021-2022 THS eSports team are currently open! The games that will be played include: Computer only: SMITE and League of Legends; PS4 only: FIFA 21 and Madden 21; Computer, PS4 or Xbox 1 (cross play allowed): Rocket League. Contact Coach Bearden at
rbearden@thomasvilleschools.org
ASAP for more information.

The Thomasville Sports Hall of Fame (Class of 2020) will hold its induction ceremony at 6:30 p.m. on Saturday, July 24 in the Thomasville Baptist Church Fellowship Hall. Honorees will be Charles Stephens, Billy Andrews, Eric Burroughs, Karen Collins, Dan Lewis, Larry Watkins, and the late Benny Ray Stephens. Tickets are $25 and can be purchased at the Sports Hall of Fame in downtown Thomasville, the Thomasville Chamber of Commerce office and the Thomasville Public Library.

THS Band Camp 2021 will be held from 8 a.m. to 5 p.m. on July 26-30 in the band room and the band practice field.

ACT Boot Camp will be held Monday, July 12 through Thursday, July 15 in the Driver's Ed room at Thomasville High School. Time is 7:30 to 11:30 a.m.

Pre-K orientation will be held at 6 p.m . on Aug. 5 in the Thomasville Elementary School gym.

The Thomasville High School football program will host a 7-on-7 event on Wednesday, July 14, from noon to 3:30 p.m. at D.F. Anderson Field. The event is open to the public. The following teams will participate: Thomasville, Excel, Luverne, Linden, Leroy, Jackson, Washington County.

The THS Lady Tigers varsity volleyball team will play in an exhibition game at 2 p.m. on Thursday, July 8 at Millry High School. THS will play Washington County at 2:30 p.m.; THS vs. Millry at 3 p.m.; THS vs. Fruitdale at 4 p.m.

Mark your calendar! Orientation for Thomasville Middle School is set for Thursday, Aug. 5: 5 to 6 p.m. for fifth and sixth grades; and 6 to 7 p.m. for seventh and eighth grades.

There will be a THS-TMS boys basketball parents and players meeting at 5:30 p.m. on July 16 in the THS gym.